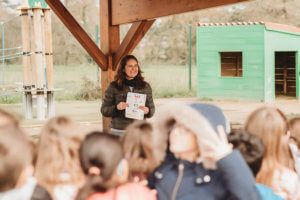 On Friday we had our last assembly for a little while. With all the uncertainty across the world we wanted our children to know we are in this together, we gave an uplifting assembly, celebrated our successes and our friendships. Our principal Sandrine was even presented her own diploma, hand made by one of our students, for being 'our amazing Headteacher'. The Explorers CE1/CE2 class sang a beautiful version of Lean on Me by Bill Withers which quite frankly reduced us to tears…
At Kaleidoscope we are a large family that cares about each child, member of teaching staff and our parents. It has deeply saddened us that we will not be together in class but we will be together virtually. Our wonderful members of staff have prepared a very detailed programme of home study during the coming weeks and will be on hand to provide teaching support. Nothing stops us learning at Kaleidoscope. Bon Courage Tout Le Monde.
Image: Pattie Fellowes Photography.